BUDDY BASKETS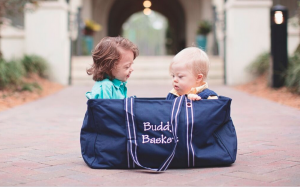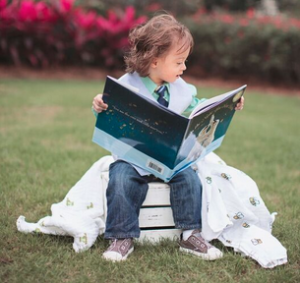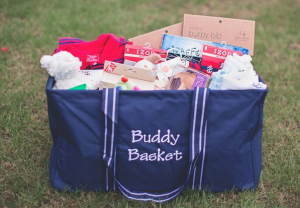 A HUGE welcome to our new Buddy Baskets parents!
Congratulations on your growing family! We're honored to gift your family a customized Buddy Basket, filled with new parent essentials, upon arrival of your new baby. If you are a family in Northeast Florida, and want to find out more about Buddy Baskets, please contact Holly Bishop via email at holly@tesorifamilyfoundation.org.
Isaiah's friends are excited to welcome you with open arms! We can't wait to learn more about your favorite things!
Fun Ideas for Gift Baskets!
Popcorn for a quick on-the-go snack
Prayer books for parents and kiddos
Peterbrooke chocolates – who doesn't love chocolate?
Isaiah's Dad says every new parent needs Monster energy drinks & Subway!
Coffee (Starbucks gift cards are GREAT!) for those late night feeding blues
Flowers for Mom!
Handsome/stylish onesies – every new baby needs a fancy outfit
Bubble bath or bath salts for Mom
Restaurant gift cards for those days when cooking seems impossible!
Baby toys
Baby blankets – Isaiah loves his WubbaNub & Angel Dear Puppy
Baby bibs
We're also open to creative packaging for our Buddy Baskets, so if you have a great idea for a basket, let us know! We can't wait to see our Foundation friends get creative with this project!
2 Ways to Give
Donate Online
Click below to make a donation of your choice to help us purchase items to fill our Buddy Baskets!
Tax receipts will be mailed within four to six weeks once the donation has been processed.
Mail us Goodies!

Looking to send items ANY new parent would enjoy? All packages must be mailed to the address below. Please email holly@tesorifamilyfoundation.org and include a detailed description of the items included in your package.
Tesori Family Foundation
101 Marketside Avenue,
Suite 404, #345
Ponte Vedra , FL 32082
EIN 27-1153318